Welding

Structural Steel

A.S.M.E Coded Work
Serpa Fabrication Inc - Corpus Christi, TX
Structural Steel, A.S.M.E Coded Work and Welding
Welcome to Serpa Fabrication where we are prepared to meet any of your structural steel, A.S.M.E Coded Work and welding requirements! If you are in search of a trustworthy company who can complete a complex project quickly and sufficiently, you do not need to look any further. You can be assured that your project will be safe in our hands. Regardless of the scope, all projects will be approached with only the most attentive treatment.
You will come to find that Serpa Fabrication is an innovative and compassionate establishment in the industry which can certainly be relied on. As a local company, we realize the significance of maintaining lasting relationships with all of our customers. We have the capability to work with a variety of materials, and the perception to accomplish any task at hand. There is really no limit to what we can do for you!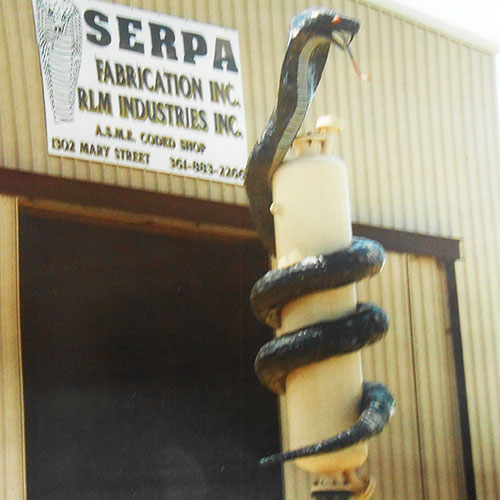 Why Serpa Fabrication?
With over 50 years of combined experience of coded and structural work, we are an efficient locally owned and operated shop. Throughout the course of all those years, our proficiencies have only enhanced, as well as our qualified staff's ability to intricately work on the most demanding projects. As all of our welders are knowledgeable and certified, there is no job too small or too big. We hold our customers in high regards, and will work around the clock to meet deadlines. The bottom line is we do what we say while implementing competitive pricing. More About Us